Koblenz Cable Car - our daily service!
The team of the cable car Koblenz is more than happy to let you know that we
offering our daily service again.

Here are our operation hours
10:00 a.m. to at least 07.:00 p.m. daily
This is what you should know when you visit us:

- Registration or reservation for the cable car usage is not necessary.
- For a ride with he cable car you don´t need a proof (COVID-Test,
recovered or vaccinated)
- Hygiene stations are located at each stations of the cable car.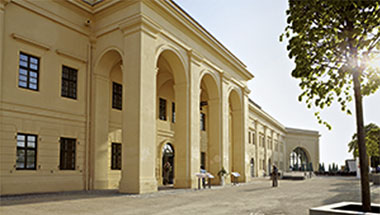 Ehrenbreitstein Fortress
The fortress on the rocky promontory high above the confluence of the Rhine and Moselle radiates a magical attraction. A lively cultural centre awaits visitors with cultural as well as culinary delights. Extensive grounds, the historic fortress and a breath-taking panorama await you.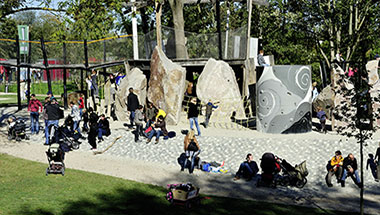 Climbing Playground
A large, activity-oriented climbing playground for older children and young people has been created on the area surrounding the former Fort Bleidenberg. Imaginative landscapes for playing and climbing activities featuring timber, rope and rock have been carefully integrated into the side.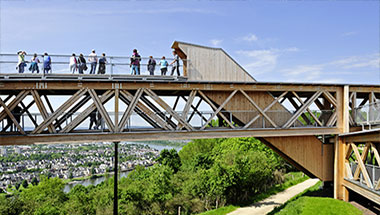 Rhine Viewing Platform
From this vantage point in the fortress grounds you can enjoy the unique panorama of the Deutsches Eck headland, where Rhine and Moselle join. Experience the only city located on both Rhine and Moselle from a completely new perspective as you take in the breathtaking view from the wooden platform high above Koblenz.